Established in 2002, Universal Forum for Human Dignity (UNIFOHD) while undertaking activities in various fields of society, vows to uphold human dignity as its seed principle (Beej Mantra). Human Dignity is an idea which says that every human being has an inherent worth. Whether this is a societal construct, a product of higher brain function, or the blessing of an almighty Creator is up to you to seek.
Human tendencies can be aligned in the right direction by connecting to one's spiritual self. The ancient wisdom of Yoga, passed down across generations through Guru Parampara, teaches meditation or Dhyaan as a way to connect to the Divine within us. Our well designed programs help individuals to attain this.
"When we meet, communicate or even think of 'other', we should do so radiating a sense of awe and wonderment that arises in presence of divinity; your awakened self."
Darpan Ashram is Open
On Friday 19 October 2018, Darpan Ashram was announced open for seekers from all across the globe.
At the inauguration ceremony , Dr Ramachandra C Bhatt (Vice Chancellor, Vivekanand Yoga University, Bengaluru), Dr Kailash Narayan (Additional Commissioner, GST), Shri Ashok Singh IFS (former PCF, Karnataka) and Thiru Shankar (DSP, Denkanikottai) were present as prominent guests. Shailesh Kumar IPS (ADGP Social Justice) addressed the gathering via live video call.
Addressing prominently intellectual gathering, all the speakers emphasized the need of finding out and upholding the points of universal unity, love and enlightenment across globe.
Guruji Nandkishore Tiwari explained how rural urban continuum, human dignity and spiritual awakening are interconnected and how through simple four-fold approach to life namely by focusing on body, mind, self and soul, we can bind whole humanity in single thread of love.
Elaborating on motto of Maximum seeking and maximum seekers he emphasized the importance of asking questions and continuance of dialogue.
More than 450 people attended this landmark event and showered their appreciation and blessings for the ashram. Thanks everyone for making the inauguration of the Darpan Ashram a glorious success, marking the milestone of the prodigious journey that began in Jan 2017.
PROGRAMS
We've numerous examples from history on what a single person can achieve when the Self undergoes transformation.The benefits to environment & society only multiplied when a group…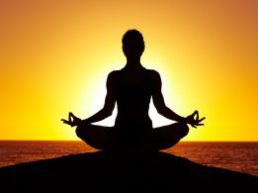 MEDITATION
Meditation sessions for teachers Schools act as second homes of our children. Given the hectic pace of modern life,children spend more time in school & with teachers than their parents….
BLOG
We must not live in denial mode that we are not living in a global village.And it is by accepting the ground reality that we can mould/ shape/change the face of rural India in right….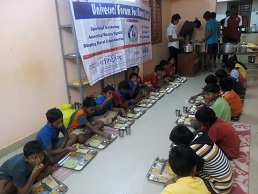 VIDEO & PHOTO GALLERY
Most of the students in Government Schools come from very poor families. A child will not be able to concentrate on studies when he or she is hungry and does not get food at home..